Ar chevron_right

Congressional doctor warns insurrection may have been superspreader event

news.movim.eu / ArsTechnica · Monday, 11 January, 2021 - 16:34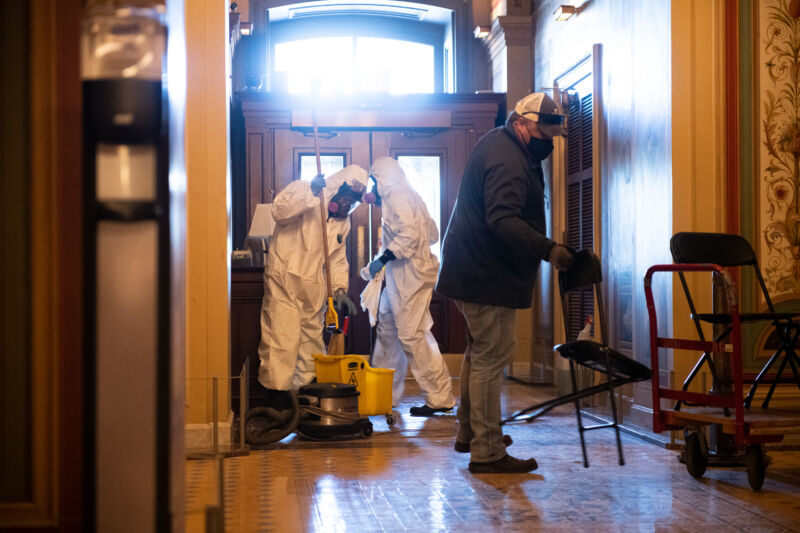 The attending physician to Congress on Sunday sent an alert to lawmakers warning them that they may have been exposed to the pandemic coronavirus while huddled in a safe room during last Wednesday's violent insurrection at the US Capitol by supporters of President Trump.
As Ars has previously reported , there was clear risk of mass disease spread at the insurrection. Mostly maskless rioters not following social distancing recommendations may have spread the virus amongst themselves and to lawmakers as they rallied and stormed the Capitol building. In addition, lawmakers and staff who likewise eschew basic public health guidance added to the risk of a superspreading event as members of Congress hunkered down together during the attack.
In the Sunday email alert sent to all members of Congress, attending physician Brian Monahan focused on the latter risk, writing: