Ar chevron_right

WhatsApp users must share their data with Facebook or stop using the app

news.movim.eu / ArsTechnica · Wednesday, 6 January, 2021 - 20:29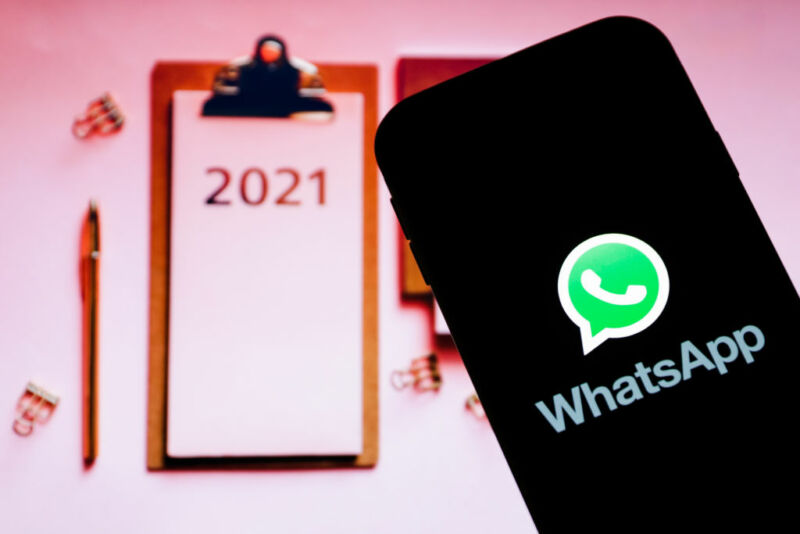 WhatsApp, the Facebook-owned messenger that claims to have privacy coded into its DNA, is giving its 2 billion plus users an ultimatum: agree to share their personal data with the social network or delete their accounts.
The requirement is being delivered through an in-app alert directing users to agree to sweeping changes in the WhatsApp terms of service. Those who don't accept the revamped privacy policy by February 8 will no longer be able to use the app.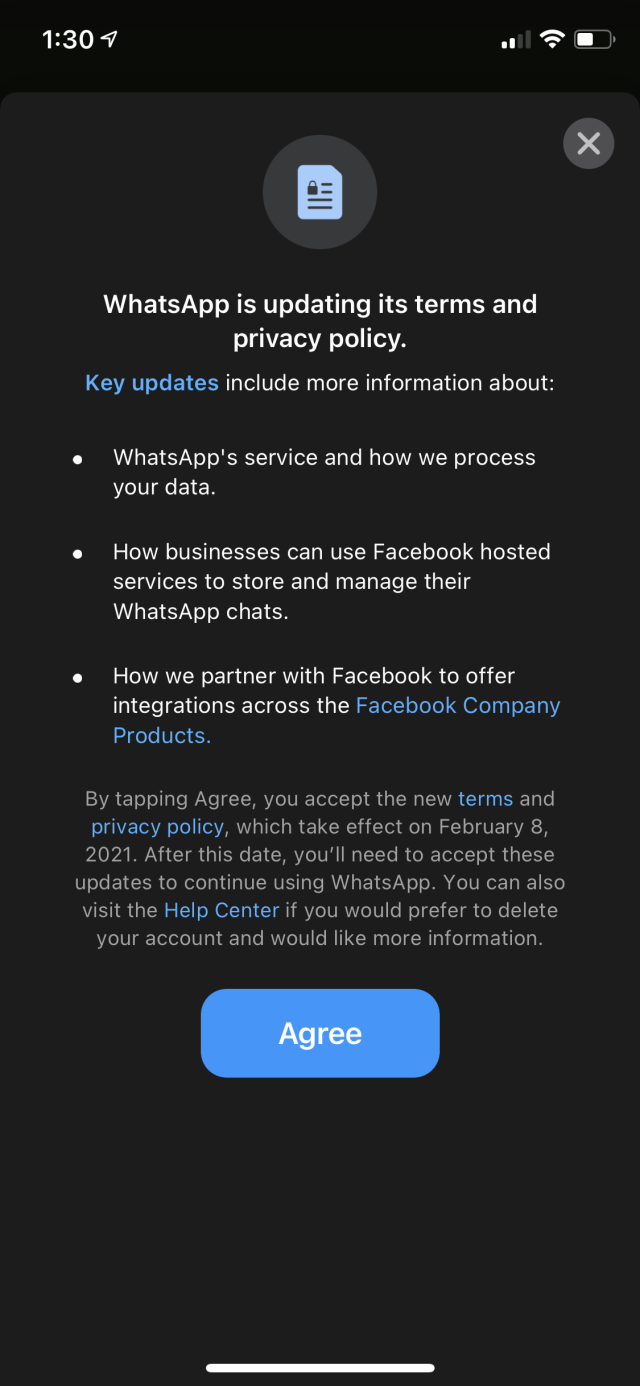 Share and share alike
Shortly after Facebook acquired WhatsApp for $19 billion in 2014, its developers built state-of-the-art end-to-end encryption into the messaging app. The move was seen as a victory for privacy advocates because it used the Signal Protocol, an open source encryption scheme whose source code has been reviewed and audited by scores of independent security experts.