chevron_right

RNA vaccines seem to produce very different antibody levels

news.movim.eu / ArsTechnica · Tuesday, 31 August, 2021 - 22:38 · 1 minute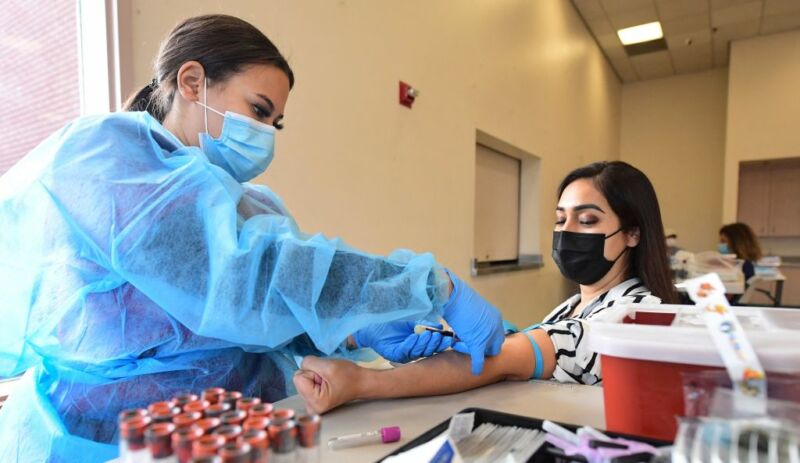 We've tended to treat the RNA-based vaccines from Moderna and Pfizer/BioNTech as functionally equivalent. They take an identical approach to producing immunity and have a very similar set of ingredients. Clinical trial data suggested they had very similar efficacy—both in the area of 95 percent.
So it was a bit of a surprise to have a paper released yesterday indicating that the two produce an antibody response that's easy to distinguish, with Moderna inducing antibody levels that were more than double that seen among people who received the Pfizer/BioNTech shot. While it's important not to infer too much from a single study, this one was large enough that the results are likely to be reliable. If so, the results serve as a caution that we might not want to base too many of our expectations on relatively crude measures of antibody levels.
The new study
The work itself was remarkably simple. A Belgian medical center was vaccinating its staff and asked for volunteers willing to give blood samples. Samples were taken both prior to vaccination and six to 10 weeks after, with the levels of antibody specific to the SARS-CoV-2 spike protein tested at both points. About 700 participants received the Moderna vaccine, while roughly 950 took the one from Pfizer/BioNTech.