chevron_right

As glaciers retreat, new streams for salmon

news.movim.eu / ArsTechnica · Saturday, 1 April - 11:07 · 1 minute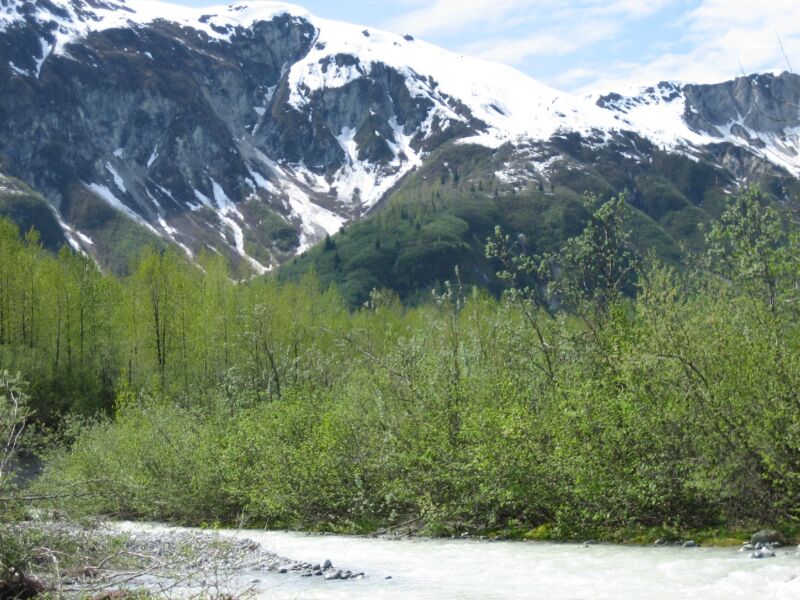 Pushing off from the dock on a boat called the Capelin , Sandy Milner's small team of scientists heads north, navigating through patchy fog past a behemoth cruise ship. As the Capelin slows to motor through humpback whale feeding grounds, distant plumes of their exhalations rise from the surface on this calm July morning. Dozens of sea otters dot the water. Lolling on backs, some with babes in arms, they turn their heads curiously as the boat speeds by. Seabirds and seals speckle floating icebergs in this calm stretch of Alaska's Glacier Bay.
Some two hours later, the craft reaches a rocky beach where Wolf Point Creek meets the sea. The creek is a relatively new feature on the landscape: Land at its mouth first became ice-free in the 1940s due to the melting and retreat of a glacier. It took shape through the 1970s, fed by a mountain lake that slowly formed as an isolated chunk of glacier ice slowly melted. Wolf Point Creek is special because almost its entire life span — from the first, sparse trickles melting out under the ice edge to a mature stream ecosystem teeming with aquatic life, from tiny midge larvae to small fish, and with willows and alder weaving along its edges — is known in intimate detail, its history painstakingly documented.
Milner, a stream ecologist at the University of Birmingham in the UK, has returned almost annually to this spot since the 1970s to catalog how life — particularly aquatic invertebrates — has arrived, thrived and changed over time. He was here to observe meager midges in 1977 and to spot a hundred prospecting pink salmon in 1989. A decade later, his team cataloged 10,000 of the fish spawning in Wolf Point Creek.