chevron_right

Would building a Dyson sphere be worth it? We ran the numbers.

news.movim.eu / ArsTechnica · Monday, 27 March - 11:40 · 1 minute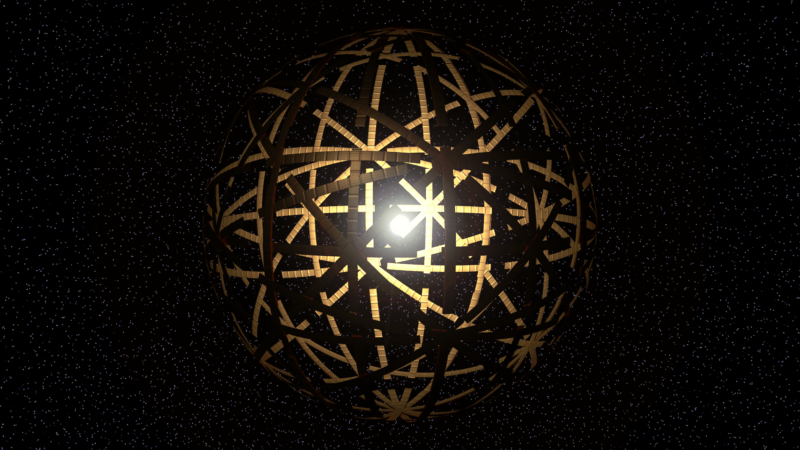 In 1960, visionary physicist Freeman Dyson proposed that an advanced alien civilization would someday quit fooling around with kindergarten-level stuff like wind turbines and nuclear reactors and finally go big, completely enclosing their home star to capture as much solar energy as they possibly could. They would then go on to use that enormous amount of energy to mine bitcoin, make funny videos on social media, delve into the deepest mysteries of the Universe, and enjoy the bounties of their energy-rich civilization.
But what if the alien civilization was… us? What if we decided to build a Dyson sphere around our sun? Could we do it? How much energy would it cost us to rearrange our solar system, and how long would it take to get our investment back? Before we put too much thought into whether humanity is capable of this amazing feat, even theoretically, we should decide if it's worth the effort. Can we actually achieve a net gain in energy by building a Dyson sphere?
Spherical Dyson cows
I'll state from the outset that I'm a theoretical cosmologist, not an engineer. I have absolutely no idea how to go about building a bridge, let alone a structure that reshapes the very face of our Solar System. But I'm willing to bet that nobody knows how to engage in these kinds of mega-engineering challenges. We can't say for certain what kind of advances in which technologies would be necessary to build a structure that even partially encloses the sun. To speculate on that would be science fiction—fun, but not very meaty.