chevron_right

Starlink/T-Mobile plan for satellite-to-phone service to get boost from FCC

news.movim.eu / ArsTechnica · Friday, 17 March, 2023 - 16:07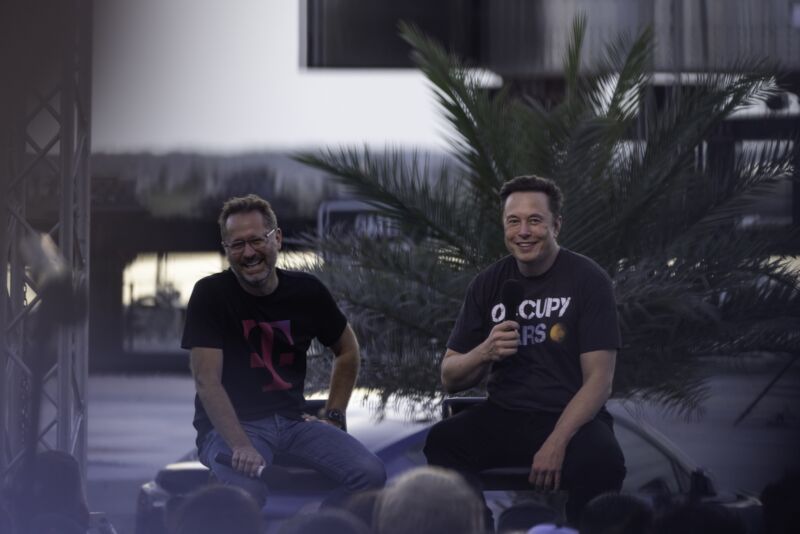 The Federal Communications Commission says it wants to help satellite companies and mobile carriers partner up to close gaps in wireless networks. In a 4-0 vote, the FCC yesterday proposed "a new regulatory framework" designed to help satellite operators and wireless companies "leverage the growth in space-based services to connect smartphone users in remote, unserved, and underserved areas."
In August 2022, Starlink operator SpaceX and T-Mobile announced a plan to deliver space-to-ground service to mobile phones in areas not covered by T-Mobile's cellular network. SpaceX said this week that the companies plan to start testing the satellite-to-cell service sometime this year. Text messaging is expected to be the first supported service, with voice and Internet coverage to be added later.
The FCC said yesterday that "numerous such collaborations have launched recently, and the FCC seeks to establish clear and transparent processes to support supplemental coverage from space."