Ar chevron_right

Cops in Miami, NYC arrest protesters from facial recognition matches

news.movim.eu / ArsTechnica · Wednesday, 19 August - 20:45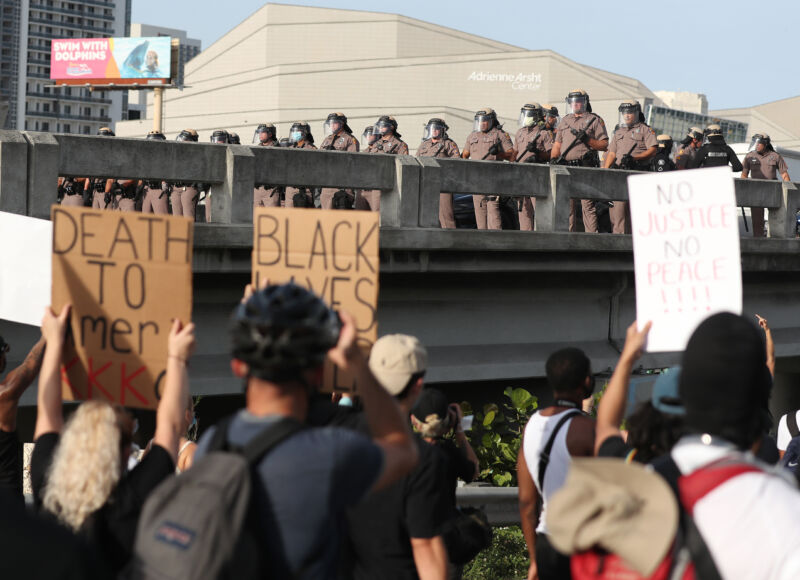 Law enforcement in several cities, including New York and Miami, have reportedly been using controversial facial recognition software to track down and arrest individuals who allegedly participated in criminal activity during Black Lives Matter protests months after the fact.
Miami police used Clearview AI to identify and arrest a woman for allegedly throwing a rock at a police officer during a May protest, local NBC affiliate WTVJ reported this week. The agency has a policy against using facial recognition technology to surveil people exercising "constitutionally protected activities" such as protesting, according to the report.
"If someone is peacefully protesting and not committing a crime, we cannot use it against them," Miami Police Assistant Chief Armando Aguilar told NBC6. But, Aguilar added, "We have used the technology to identify violent protesters who assaulted police officers, who damaged police property, who set property on fire. We have made several arrests in those cases, and more arrests are coming in the near future."