chevron_right

DeSantis ad uses fake AI images of Trump hugging and kissing Fauci, experts say

news.movim.eu / ArsTechnica · Thursday, 8 June, 2023 - 16:16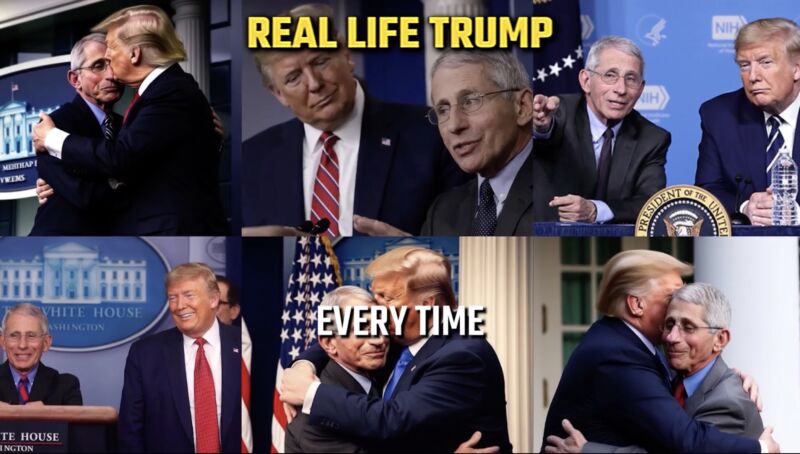 A Ron DeSantis presidential campaign video shows three pictures of Donald Trump hugging and kissing Anthony Fauci, all of which seem to be fake images generated by artificial intelligence. One professor told Ars today that there is "no doubt" the ad uses fake AI images.
As reported by AFP yesterday, media forensics experts say the images, which the DeSantis ad passed off as photographs taken during Trump's presidency, have telltale signs of AI. Even non-experts may notice oddities, such as incomprehensible text on a sign that should say "White House" and "Washington."
Of course, another giveaway is that then-President Trump and Fauci weren't really on hugging and kissing terms. Trump repeatedly attacked Fauci and resisted measures to slow the spread of the COVID-19 pandemic. Fauci, who is now retired , was the longtime director of the National Institute of Allergy and Infectious Diseases.