Ar chevron_right

Sacklers—who made $11 billion off opioid crisis—to pay $225 million in damages

news.movim.eu / ArsTechnica · Thursday, 22 October, 2020 - 20:55 · 1 minute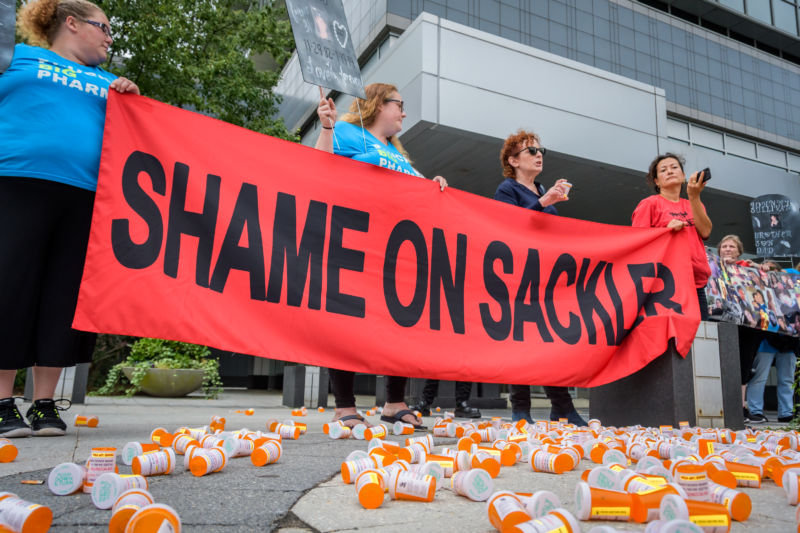 The infamous megarich Sackler family will pay $235 million in civil penalties as part of a controversial $8.3 billion settlement with the US Department of Justice .
Members of the Sackler family own and formerly directed Purdue Pharma, which introduced the powerful opioid painkiller OxyContin in 1996. Throughout the years, Purdue and members of the Sackler family have been accused of using aggressive, misleading marketing tactics to push the highly addictive opioid painkiller on doctors and patients, which help spark a massive nationwide epidemic of opioid abuse and overdose. So far, nearly 450,000 people have died from opioid overdoses in the United States during the past two decades, and the epidemic is still ongoing.
As part of the settlement with the federal government, Purdue will plead guilty to one count of defrauding the United States and two counts of violating the anti-kickback statute. Between 2009 and 2017, Purdue paid two doctors via the company's doctor speaker program to increase opioid prescriptions to patients, according to the Justice Department. In 2016, the company also paid an electronic medical records company to install prompts and alerts in its software that would refer, recommend, and set up ordering for Purdue's opioid drugs for patients.