chevron_right

Beeper Mini for Android sends and receives iMessages, no Mac server required

news.movim.eu / ArsTechnica · 6 days ago - 15:00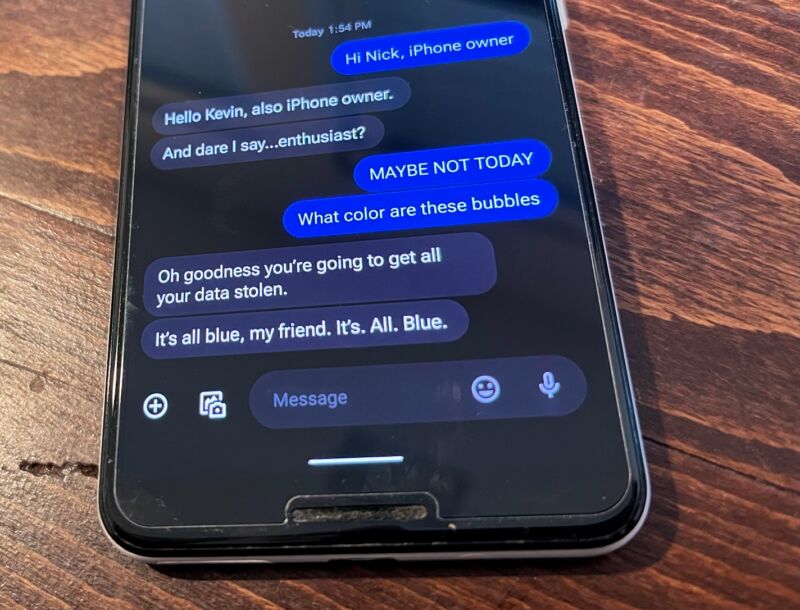 In the past week, I have sent an iMessage to one friend from a command-line Python app and to another from a Pixel 3 Android phone.
Sending an iMessage without an Apple device isn't entirely new, but this way of doing it is. I didn't hand over my Apple credentials or log in with my Apple ID on a Mac server on some far-away rack. I put my primary SIM card in the Pixel, I installed Beeper Mini , and it sent a text message to register my number with Apple. I never gave Beeper Mini my Apple ID.
From then on, my iPhone-toting friends who sent messages to my Pixel 3 saw them as other-iPhone blue, not noticeably distracting green. We could all access the typing, delivered/read receipts, emoji reactions, and most other iPhone-to-iPhone message features. Even if I had no active Apple devices, it seems, I could have chosen to meet Apple users where they were and gain end-to-end encryption by doing so.