chevron_right

Wildfire smoke from Australia fueled three-year "super La Niña"

news.movim.eu / ArsTechnica · Thursday, 11 May - 14:28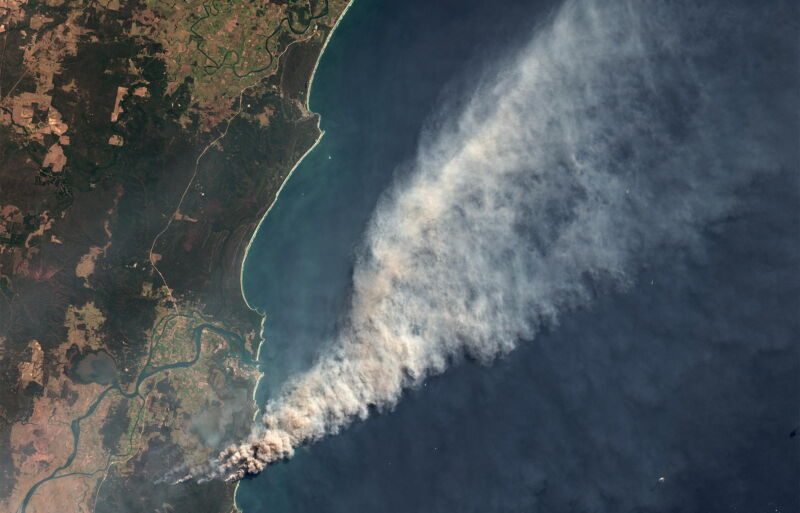 The aerosol fallout from wildfires that burned across more than 70,000 square miles of Australia in 2019 and 2020 was so persistent and widespread that it brightened a vast area of clouds above the subtropical Pacific Ocean.
Beneath those clouds, the ocean surface and the atmosphere cooled, shifting a key tropical rainfall belt northward and nudging the Equatorial Pacific toward an unexpected and long-lasting cool phase of the La Niña-El Niño cycle, according to research published today in Science Advances.
Aerosols from wildfires are basically fire dust—microscopic bits of charred mineral or organic matter that can ride super-heated wildfire clouds up to the stratosphere and spread across hemispheres with varied climatic effects, depending on where they're produced and where they end up.