chevron_right

Biden's EPA proposes water rule to finally ditch lead pipes within 10 years

news.movim.eu / ArsTechnica · Thursday, 30 November - 19:31 · 1 minute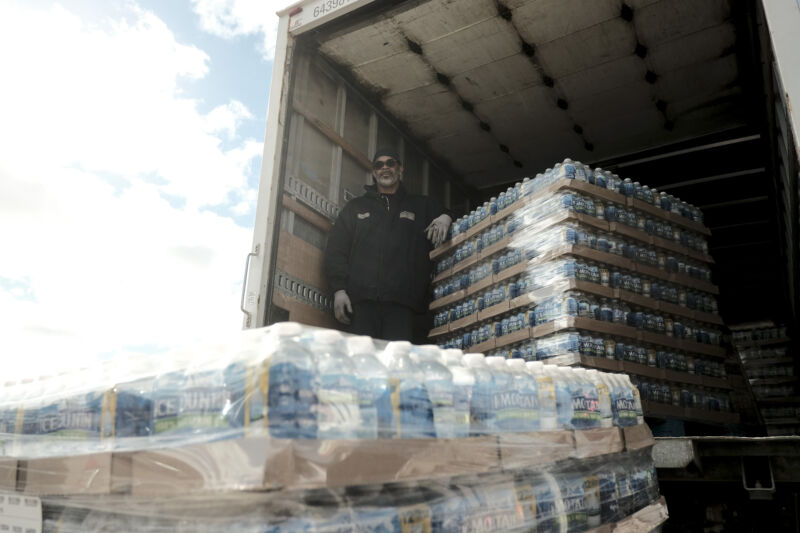 The Environmental Protection Agency on Thursday proposed a stricter rule on lead in drinking water that would require that all lead service lines in the country be replaced within 10 years, and would lower the current lead action level in drinking water from 15 parts per billion to 10 parts per billion.
More than 9.2 million American households have water connections that include lead piping, according to the White House. Lead moves from the pipes into the water when the plumbing experiences corrosion, which is most severe when the water is acidic or has low mineral content. There is no safe level of lead, which is a toxic metal with wide-ranging health effects, including neurotoxic effects. In children, lead exposure can damage the brain and nervous system, slow development, lower IQ, and cause learning, behavioral, speech, and hearing problems. In adults, it can increase the risk of high blood pressure, cardiovascular problems, and kidney damage.
The EPA estimates that the rule will generate between $9.8 billion to $34.8 billion in economic benefits each year based on health improvement, including higher IQs in children, healthier newborns, lower cardiovascular risks in adults, and a reduction in care for attention-deficit/hyperactivity disorder.