chevron_right

Blue Origin provides a detailed analysis of its launch failure

news.movim.eu / ArsTechnica · Monday, 27 March - 13:43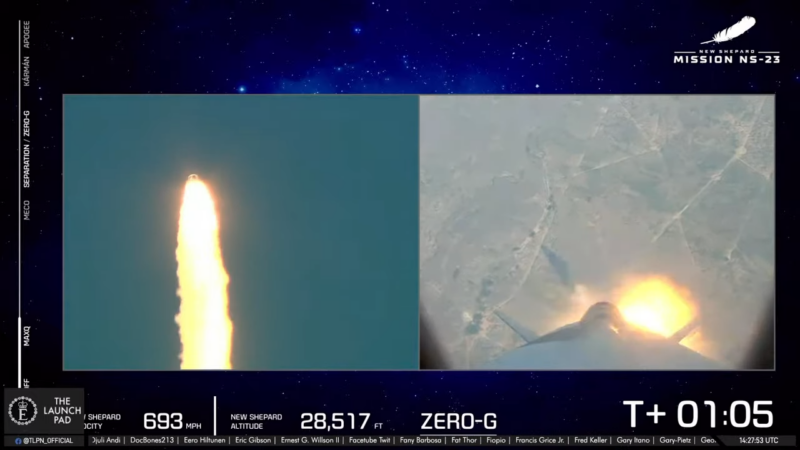 A little more than six months after the failure of its New Shepard rocket, Blue Origin has published a summary of the findings made by its accident investigation team.
For a private company flying a private launch system, the analysis of this "NS-23" mission is reasonably detailed. Essentially, the rocket's main engine nozzle sustained temperatures that were higher than anticipated, leading to an explosion of the rocket.
The accident occurred at 1 minute and 4 seconds into a research flight that launched on September 12, 2022. The emergency escape system performed as intended, rapidly pulling the spacecraft away from the disintegrating rocket. Had a crew been on board this flight, they would have experienced a significant jolt and some high gravitational forces before landing safely in the West Texas desert.