chevron_right

Second Dem has COVID after riot, calls for fines against maskless Republicans

news.movim.eu / ArsTechnica · Tuesday, 12 January, 2021 - 15:42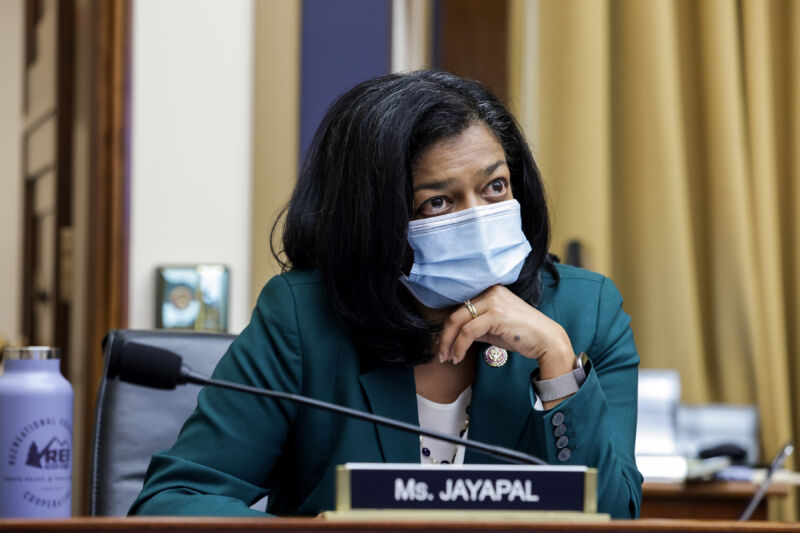 A second lawmaker announced that she has tested positive for COVID-19 days after bunkering with Republican colleagues who "recklessly" and "cruelly" refused to wear a mask amid the attack on the Capitol building.
Rep. Pramila Jayapal (D-Wash.) revealed her positive test late Monday in a scathing statement , linking her infection to the events of January 6 and blasting her colleagues across the aisle for putting others' health at risk.
"Too many Republicans have refused to take this pandemic and virus seriously, and in doing so, they endanger everyone around them. Only hours after President Trump incited a deadly assault on our Capitol, our country, and our democracy, many Republicans still refused to take the bare minimum COVID-19 precaution and simply wear a damn mask in a crowded room during a pandemic—creating a superspreader event on top of a domestic terrorist attack," Jayapal said in the statement.