chevron_right

Tesla drops its prices once again this year

news.movim.eu / ArsTechnica · Friday, 7 April, 2023 - 15:01 · 1 minute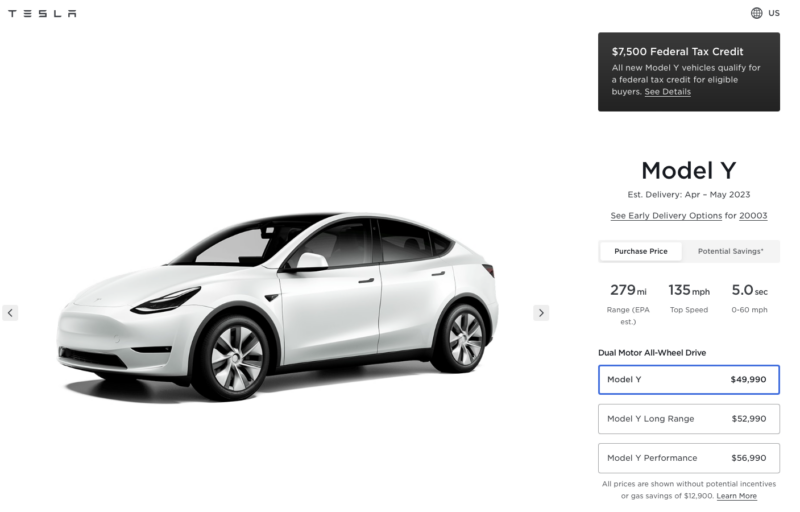 In the past, Tesla CEO Elon Musk has repeatedly claimed that his company's cars are appreciating assets . But this week, Tesla dropped the prices of its cars—and not for the first time this year. As we reported on Monday , despite sales growing by 36 percent globally, the automaker missed its ambitious target and will need to grow even faster in the remaining months of the year to satisfy investors.
Perhaps these cuts will help. The biggest price decreases are for the Model S sedan and Model X SUV. All versions of these electric vehicles are now $5,000 cheaper than they were last week, following similar $5,000 price cuts a month ago and much larger price cuts in January that saw the Model S Plaid shed $21,000 from its MSRP.
Model 3 sedans are now $1,000 cheaper across the board, marking their third price cut in recent months. A rear-wheel-drive Model 3 now starts at $41,990—in January, this version cost $43,990; it then dropped another $500 in February . Tesla notes that the RWD Model 3 will also lose half of the IRS clean vehicle tax credit starting on April 18, although all-wheel drive Model 3s and all Model Ys will still be eligible for the full $7,500 credit.