chevron_right

California hospital staff call for halt of surgeries over bizarre particles

news.movim.eu / ArsTechnica · Thursday, 8 June, 2023 - 16:05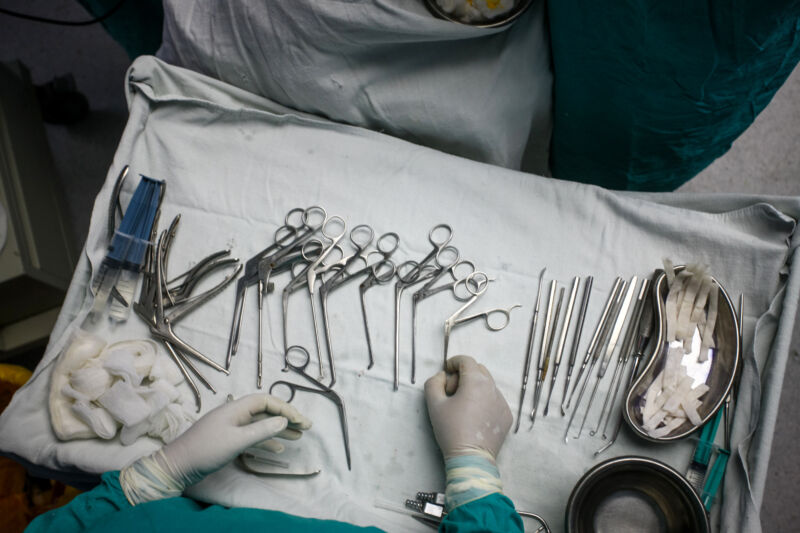 More than 70 staff members of a San Diego-area hospital are calling for a halt of all surgeries at the facility due to unidentified black, brown, and gray specks on surgical trays, the San Diego Union-Tribune reported.
The objecting staff have signed a petition to spur hospital officials to pause procedures until the issue is resolved. But officials at the facility, the Kaiser Permanente Zion Medical Center, have rejected the call, according to the Union-Tribune. A spokesperson for the facility did not respond to voicemails from Ars.
"Providing safe, quality, and timely care to our patients is our top priority, and we will continue to schedule surgeries at Zion that can be safely performed," Kaiser told the Union-Tribune in a statement. "We have confirmed that all measures we are taking to clean, process and transport surgical equipment to our Zion Medical Center for use [are] safe and medically appropriate."