chevron_right

Getting TIE Fighter: Total Conversion working is worth the hassle and the $10

news.movim.eu / ArsTechnica · Friday, 28 July - 11:15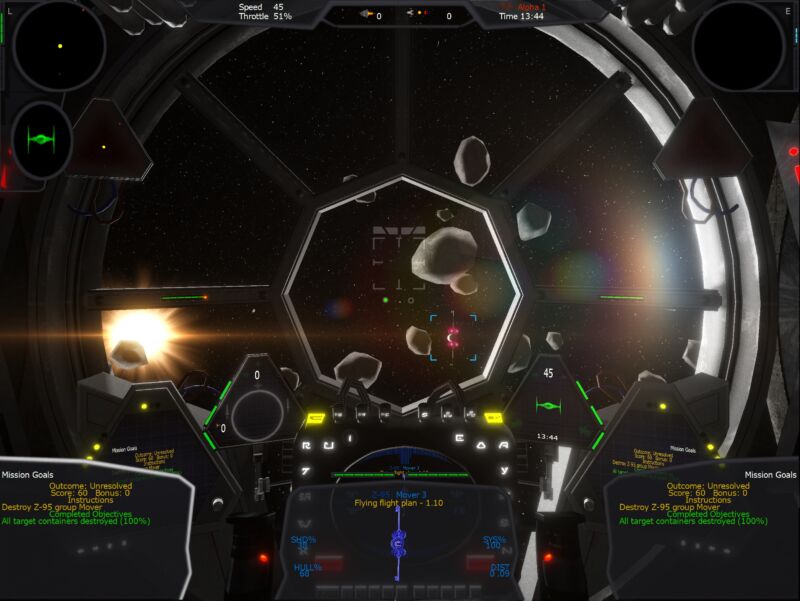 It had been a long, long while since I last suited up for the Empire and shot up some X-wings. At least 25 years, really, and probably a few more. Star Wars: TIE Fighter was a high point for LucasArts, but also for the amount of time and energy a certain teenage Ars Technica writer could devote to learning the attack patterns of Rebel squadrons.
When I saw recently that a rather massively scaled "Total Conversion" of TIE Fighter had released a new update, it felt like as good a time as any to jump back in the cockpit. TIE Fighter: Total Conversion (TFTC) is a nearly total remake of TIE Fighter , inside the more-advanced engine of its sequel, X-Wing Alliance , piggybacking off that game's own big fan-made modernization .
What Total Conversion promises is still TIE Fighter , but with: