chevron_right

Wikipedia + AI = truth? DuckDuckGo hopes so with new answerbot

news.movim.eu / ArsTechnica · Wednesday, 8 March, 2023 - 19:50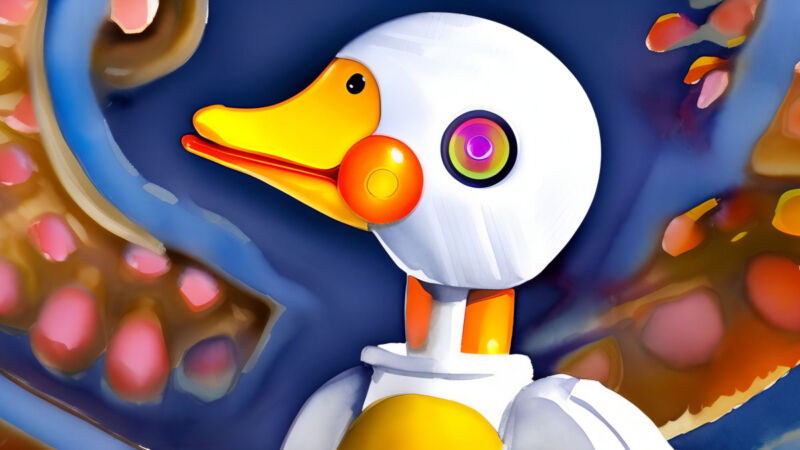 Not to be left out of the rush to integrate generative AI into search, on Wednesday DuckDuckGo announced DuckAssist , an AI-powered factual summary service powered by technology from Anthropic and OpenAI. It is available for free today as a wide beta test for users of DuckDuckGo's browser extensions and browsing apps. Being powered by an AI model, the company admits that DuckAssist might make stuff up but hopes it will happen rarely.
Here's how it works: If a DuckDuckGo user searches a question that can be answered by Wikipedia, DuckAssist may appear and use AI natural language technology to generate a brief summary of what it finds in Wikipedia, with source links listed below. The summary appears above DuckDuckGo's regular search results in a special box.
The company positions DuckAssist as a new form of "Instant Answer"—a feature that prevents users from having to dig through web search results to find quick information on topics like news, maps, and weather. Instead, the search engine presents the Instant Answer results above the usual list of websites.