chevron_right

Biden's approach to climate: Calling it a crisis and treating it that way

news.movim.eu / ArsTechnica · Thursday, 28 January, 2021 - 19:55 · 1 minute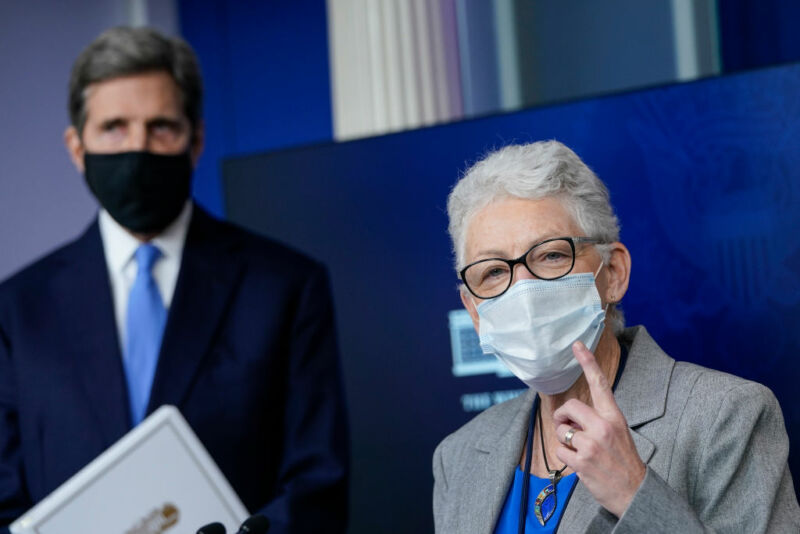 Yesterday, US President Joe Biden signed an executive order entitled Putting the Climate Crisis at the Center of United States Foreign Policy and National Security . The document is sweeping, laying out a climate-focused agenda for the new administration and redirecting nearly every area of government to rethink its operations to bring them in line with that agenda. Targeted areas of government include everything from US diplomacy to the buildings that the government owns.
It's difficult to overstate how large a difference this represents not only from the Trump administration, which treated climate change as if it didn't exist, but even the Obama administration, which didn't even attempt to tackle the climate until part way through its second term. Biden referred to the climate as a crisis during his campaign, and this document indicates his planned policies will actually reflect that language.
Foreign and domestic
Executive orders are limited in what they can do, in that they are limited by what's allowed under existing laws; they can't simply create new powers that don't exist. There's a considerable flexibility, however, in how existing laws are interpreted or which aspects of administration are emphasized. And this is perhaps truest in the area of diplomacy where, outside of treaties and sanctions, the government has extensive flexibility in terms of how it manages its relationships with other nations.