chevron_right

How these parasitic worms turn brown shrimp into bright orange "zombies"

news.movim.eu / ArsTechnica · Thursday, 7 September - 21:02 · 1 minute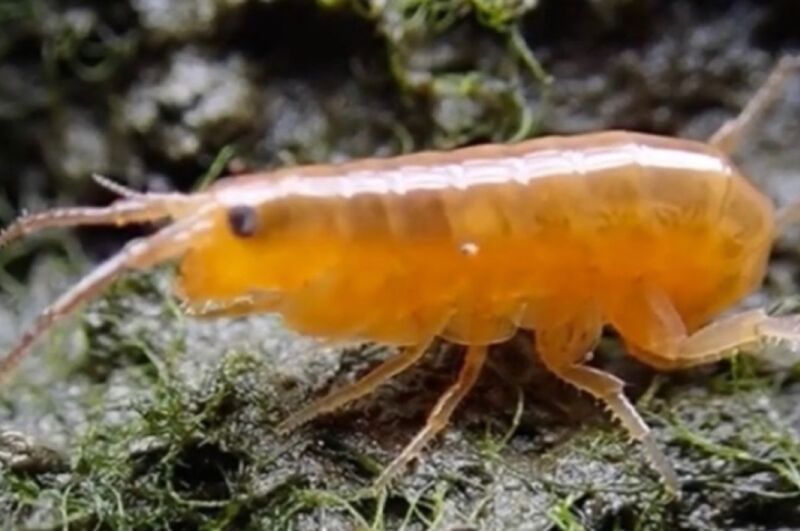 Scour the salt marshes of Plum Island Estuary in Massachusetts and you're likely to spot bright orange shrimp lurking among the vegetation and detritus. That unusual hue is a sign that a shrimp has been infected with a parasitic worm, which also seems to affect the shrimp's behavior. Infected shrimp typically become sluggish and spend more time exposed in the open marsh, easy pickings for hungry birds. Now biologists at Brown University have sequenced the DNA of these shrimp to hone in on the molecular mechanisms behind the changes, according to a recent paper published in the journal Molecular Ecology.
"This may be an example of a parasite manipulating an intermediate host to ensure its own transmission between hosts," said co-author David Rand of Brown University, drawing an analogy to how malaria spreads to humans via the intermediary of mosquito bites. "Rabies could be another relevant example: it drives infected individuals 'mad' so they bite others and infect the next host. Learning the molecular mechanisms of these kinds of host-parasite interactions can have important implications for how to manage pathogens generally, and in humans."
Parasites that control and alter the behavior of their hosts are well-known in nature. Most notably, there is a family of zombifying parasitic fungi called Cordyceps —more than 400 different species , each targeting a particular insect species, whether it be ants, dragonflies, cockroaches, aphids, or beetles. In fact, The Last of Us game co-creator Neil Druckmann has said the premise was partly inspired by an episode of the BBC nature documentary Planet Earth (narrated by Sir David Attenborough) portraying the "zombification" of an ant in vivid detail . Scientists are keen to study Cordyceps to learn more about the origins and intricate mechanisms behind these kinds of pathogen-based diseases.