chevron_right

General Motors will add bidirectional charging to its Ultium-based EVs

news.movim.eu / ArsTechnica · Tuesday, 8 August - 13:00 · 1 minute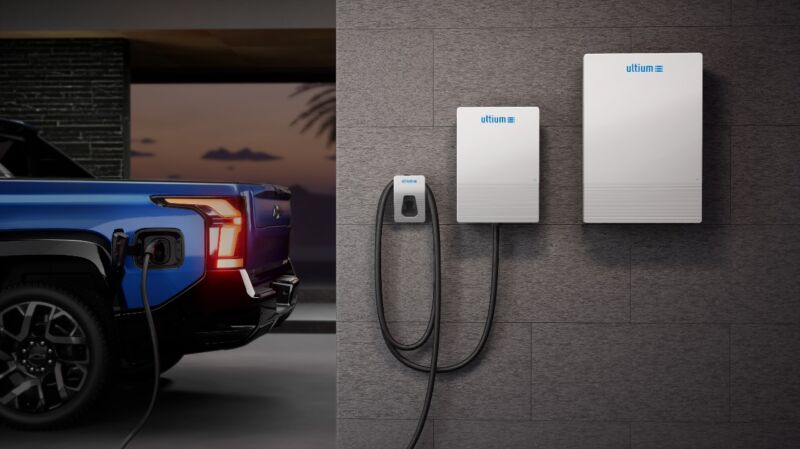 General Motors is adding capabilities to allow its new electric vehicles to send power from their batteries to the owner's home. Known as V2H, or bidirectional charging, it's a relatively simple idea: an EV is a giant battery on wheels, so why not be able to use that to power other things? GM says the rollout will begin with model-year 2024 EVs and will continue through to model-year 2026.
There are actually a couple of different approaches to using an EV's battery to power non-car stuff. An increasing number of EVs like the Hyundai Ioniq 5 or Volkswagen ID. Buzz offer AC outlets, and, depending on the region, can provide either 120 V or 240 V power. That is usually known as vehicle to load, or V2L.
V2H amps things up a bit—quite literally—by sending power from the car back into a home electrical circuit, similar to a home storage battery. Nissan demoed but never implemented the idea for the second-generation Leaf back in 2018 , but Ford did implement it with its F-150 Lightning electric pickup truck .