chevron_right

AI-powered church service in Germany draws a large crowd

news.movim.eu / ArsTechnica · Monday, 12 June - 16:45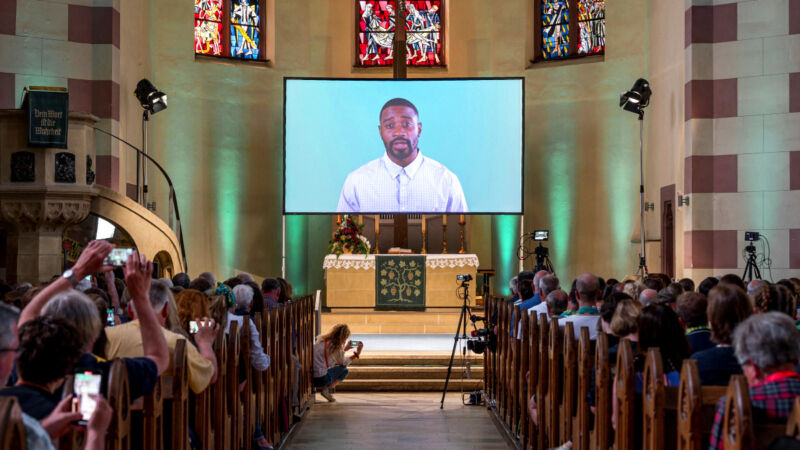 On Friday, over 300 people attended an experimental ChatGPT -powered church service at St. Paul's church in the Bavarian town of Fürth, Germany, reports the Associated Press. The 40-minute sermon included text generated by OpenAI's ChatGPT chatbot and delivered by avatars on a television screen above the altar.
The chatbot, initially personified as a bearded man with a fixed expression and monotone voice, addressed the audience by proclaiming, "Dear friends, it is an honor for me to stand here and preach to you as the first artificial intelligence at this year's convention of Protestants in Germany."
The unusual service took place as part of a convention called Deutscher Evangelischer Kirchentag (German Evangelical Church Congress), an event held biennially in Germany that draws tens of thousands of attendees. The service, which included prayers and music, was the brainchild of Jonas Simmerlein , a theologian and philosopher from the University of Vienna. Simmerlein told the Associated Press that the service was "about 98 percent from the machine."