chevron_right

Lost Alaskan Indigenous fort rediscovered after 200 years

news.movim.eu / ArsTechnica · Friday, 5 February, 2021 - 11:45 · 1 minute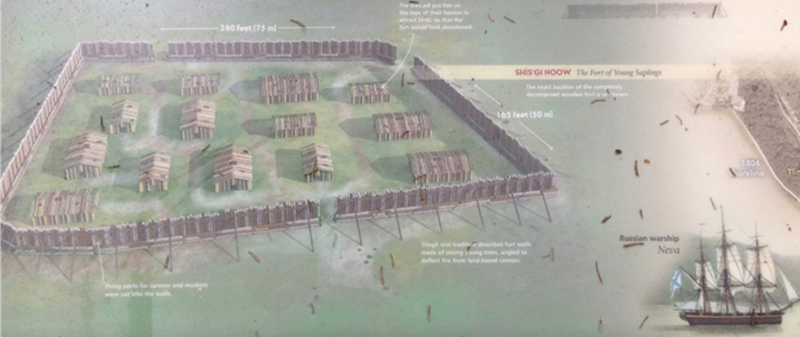 In 1804, Tlingit warriors sheltered behind the walls of a wooden fort on a peninsula in southeastern Alaska, preparing to repel a Russian amphibious assault. An archaeological survey near the modern community of Sitka recently revealed the hidden outline of the now-legendary fort, whose exact location had been lost to history since shortly after the battle.
The coolest battle you never heard of
The Tlingit had already sent Russia packing once, in 1802, after three years of mounting tensions over the Russian-American Trading Company (a venture akin to the better-known British East India Company), which had a presence on what's now called Baranof Island. Because the Tlingit elders—especially a shaman named Stoonook—suspected that the Russian troops would soon be back in greater numbers, they organized construction of a fort at the mouth of the Kaasdaheen River to help defend the area against assault from the sea.
By 1804, the Tlingit had procured firearms, shot, gunpowder, and even cannons from American and British traders. They had also built a trapezoid-shaped palisade, 75 meters long and 30 meters wide, out of young spruce logs, which sheltered more than a dozen log buildings. The Tlingit dubbed it Shis'gi Noow—the Sapling Fort.