To chevron_right

New UK Police Unit Announces Two Arrests Following Pirate IPTV Investigation

news.movim.eu / TorrentFreak · Friday, 5 March, 2021 - 10:43 · 3 minutes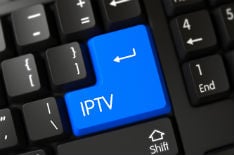 In summer of 2013, TorrentFreak learned that City of London Police had begin sending warning letters to torrent and streaming sites, advising them to shut down or face the consequences.
In December 2013, the launch of the Police Intellectual Property Crime Unit was officially announced, with the news that the unit had secured £2.56m in initial funding from the UK government's Intellectual Property Office (IPO).
Just a few months later, PIPCU announced the creation of the " Infringing Website List ", an official blacklist that is regularly used by advertisers in order to disrupt cash flow to allegedly infringing sites. Since then, PIPCU has been involved in dozens of operations against piracy, including modified set-top box and IPTV suppliers, plus counterfeiting operations. More recently, however, another player began making its presence known.
North West Regional Organised Crime Unit
Starting in 2019, the North West Regional Organised Crime Unit (NWROCU) began announcing actions against various entities involved in the Kodi add-on scene and the supply of pirate IPTV
It was fairly clear that NWROCU had become involved in PIPCU-type work and there is now official confirmation that the pair have teamed up to form a brand new police unit focussed on tackling intellectual property crime.
North West Police Intellectual Property Crime Unit
"The City of London Police, the lead force for fraud, has partnered with the Intellectual Property Office and the North West Regional Organised Crime Unit to set up the North West Police Intellectual Property Crime Unit," City of London Police has now revealed.
"This is an extension of its intellectual property capability, based in the City, which is focussed on intellectual property crime, ranging from copyright offenses to fake goods."
The unit ('NWPIPCU') will combat intellectual property crime in North West England, which has already seen fairly significant action against operators and other players in the pirate device and unlicensed IPTV markets. The unit says it will support existing partners in an effort to disrupt and prosecute existing and new offenders.
And work is already underway.
New Operation Targets IPTV Offenders
Following an investigation, NWPIPCU says that on Thursday March 4, it executed five warrants for IPTV offenses. This resulted in two arrests plus the seizure of electrical items, cash and counterfeit goods. While no further details have been revealed, actions of this type have become increasingly common in recent months.
Last June, Lancashire Police executed a search warrant at a house on Buckley Grove in the seaside resort of Lytham St Annes. Carried out under the Police and Criminal Evidence Act, a 28-year-old man was arrested on suspicion of being involved in the supply of pirate IPTV services and illegal TV streaming devices. High-end cars, expensive jewelry and designer clothes were also seized.
In December, the Lancashire Police Cyber Crime Unit announced it would begin sending warning letters to around 7,000 users of the raided service, warning them that they should stop watching pirate services or face the possibility of prosecution.
NWPIPCU Launch Welcomed By PIPCU and NWROC
"The world of intellectual property crime is constantly evolving and the formation of the North West Police Intellectual Property Crime Unit clearly demonstrates that police, Government and industry are committed to protecting the UK from both established and emerging threats, many of which are now operating from online platforms," says Superintendent Pete Ratcliffe at City of London Police.
"Intellectual property crime costs our economy hundreds of millions of pounds a year and threatens thousands of jobs. The unit has ongoing investigations with an estimated potential loss to industry of £2.3m. Through launching the NWPIPCU, we are sending out a clear warning to organized crime groups that IP crime won't be tolerated."
Superintendent Paul Denn of the North West Regional Organised Crime Unit warns that yesterday's action against those involved in illicit IPTV represents just the start of a series of operations aimed at discovering the true scale of the IP crime problem in the North West.
The launch of the unit set to carry those out is welcomed by Intellectual Property Office CEO Time Moss.
"We are delighted to be further strengthening our partnership with City of London Police and building a new one with North West Regional Organised Crime Unit," Moss says.
"Effective collaboration is vital for success in combatting IP crime. We are excited about the vital role the new IP crime hub will play in supporting the already impressive capability of this partnership, helping to reduce counterfeit goods and copyright offenses in the north west."
From: TF , for the latest news on copyright battles, piracy and more.