chevron_right

Only four midsize SUVs score good rating in IIHS rear-seat safety tests

news.movim.eu / ArsTechnica · Tuesday, 14 March, 2023 - 14:04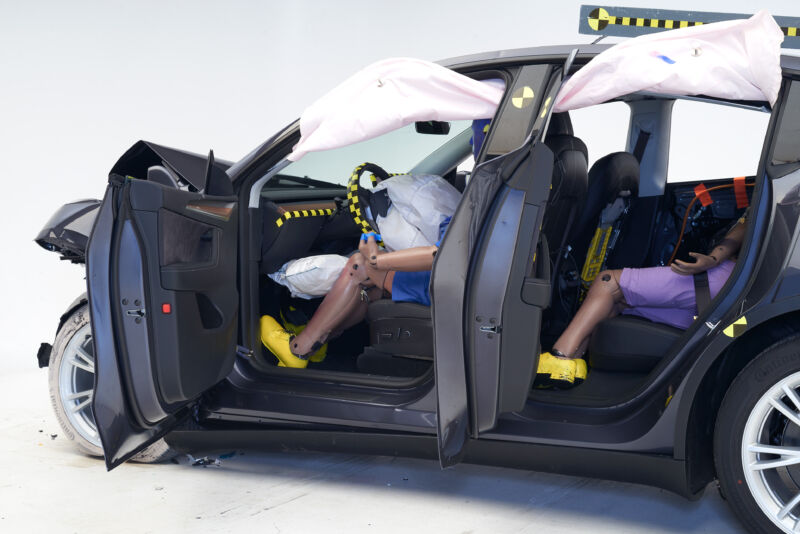 Only four of 13 midsize SUVs earned good ratings when it came to protecting rear-seat passengers in an impact, according to new crash tests performed by the Insurance Institute for Highway Safety. Of that 13, two were battery-electric vehicles—the Ford Mustang Mach-E and Tesla Model Y—and both achieved good ratings, as did the Ford Explorer and Subaru Ascent.
The IIHS has been crash-testing cars at its Vehicle Research Center in Virginia since the early 1990s after noticing that most head-on collisions were offset, something the federal government's crash tests did not account for. Since then, the organization has added several other crash tests that car manufacturers are eager to pass in order to earn a coveted "Top Safety Pick" rating.
The IIHS updated its moderate overlap front crash test in 2022 after becoming frustrated that front-seat safety gains made by the industry have not been shared with those sitting in the back of a car.