chevron_right

The most interesting keyboard released this week is also the cheapest

news.movim.eu / ArsTechnica · Friday, 8 September - 19:05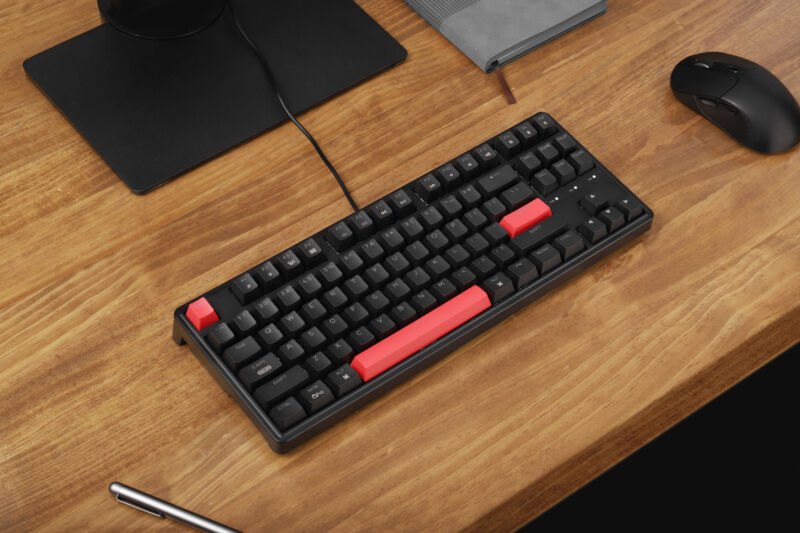 It's not officially autumn, but any parent back to ushering their kid to school before starting their own day of responsibilities will tell you it feels like fall. Alongside the start of school are usually new tech product announcements . This week, I had my eyes on a new smattering of PC keyboards (as you may have heard , I could use an upgrade). But many keyboard announcements felt like more of the same.
Take Logitech's keyboard releases this week. On Tuesday, it announced the G Pro X TKL wireless (dongle, Bluetooth, or wired) mechanical keyboard . It's part of Logitech's high-end series of gaming peripherals, but those accessories tend to appeal to non-gaming power users, too. For example, I've had great success using some of Logitech's gaming keyboards for work, including low-profile ones that helped speed up my typing. That's not what you're getting with the new G Pro X TKL.
Logitech's G Pro X TKL in magenta. [credit: Logitech ]