chevron_right

Five cool features and one weird thing you'll find in macOS 14 Sonoma

news.movim.eu / ArsTechnica · Monday, 24 July - 18:58 · 1 minute

Apple released its first public beta for macOS Sonoma (among other operating systems) this month, and per usual, headlining features like desktop widgets have gotten a lot of coverage. We'll take a more comprehensive look at the big-ticket items in our review later this fall, but there are always some features and changes worth discussing that get buried or lost in the shuffle. Here are a few deeper cuts we've played with so far.
Better screen sharing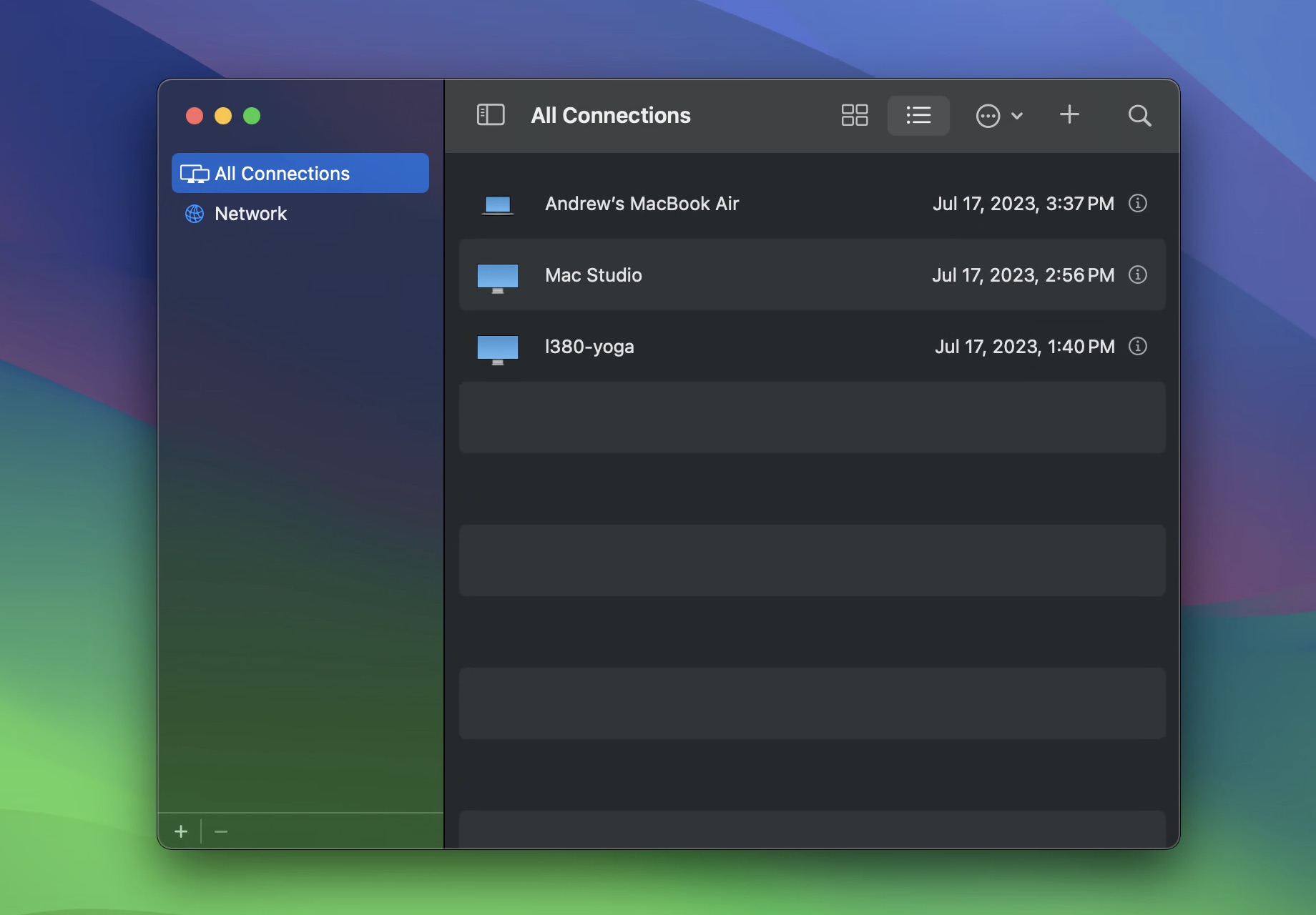 Apple first added basic screen sharing support to macOS back in 2007, with version 10.5 (Leopard). Screen sharing did use a dedicated app, but it was hidden in macOS' system folders rather than in the Applications or Utilities folders—it was really only intended to be launched indirectly, either using the Finder or the Connect to Server menu . If you did launch it directly, its interface was a simple "connect to" dialog where you could enter your desired hostname or IP address. Functional, but minimalist.
Screen Sharing in Sonoma revamps the app itself, as well as how the underlying technology works. You'll now find a Screen Sharing app in the Utilities folder (the same place as Terminal, Disk Utility, and others), signaling that Apple has made it a full-fledged app. The new Screen Sharing app looks a bit like a (very) light, feature-limited version of the Remote Desktop management software, with a list of all computers you've connected to in the past, the ability to see all computers on your local network with screen sharing enabled, and the option to create groups of computers so you can easily sort systems based on how you use them.