Ar chevron_right

Growl, once a staple of the Mac desktop experience, has been retired

news.movim.eu / ArsTechnica · Monday, 30 November, 2020 - 19:35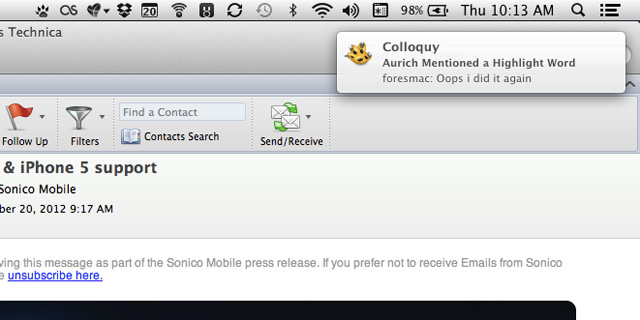 Growl , a key part of the Mac desktop experience for 17 years, is being retired. Christopher Forsythe, who acted as the lead developer for the project for years, announced the retirement in a blog post on Friday.
Launched in 2004, Growl provided notifications for applications on Macs (it was also offered for Windows) before Apple introduced its own Notification Center. Notification Center was added to macOS (then styled Mac OS X) in the Mountain Lion update in 2012, but it first debuted on iOS a year earlier.
Here's a snippet of Forsythe's announcement: