chevron_right

A remotely operated lab is taking shape 2.5 km under the sea

news.movim.eu / ArsTechnica · Yesterday - 20:20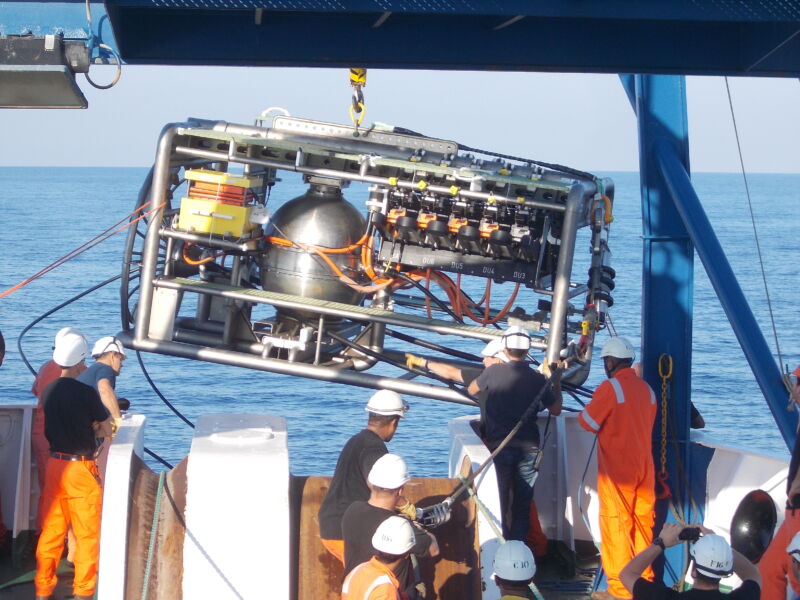 In 1962, one of the world's first underwater research laboratories and human habitats was established off the coast of Marseilles, France, at a depth of 10 meters. The Conshelf 1 project consisted of a steel structure that hosted two men for a week.
Now, more than 60 years later, another underwater laboratory is being set up not far from Marseilles, this time to study both the sea and sky. Unlike the Conshelf habitat, the Laboratoire Sous-marin Provence Méditerranée (LSPM) won't be manned by humans. Located 40 km off the coast of Toulon at a depth of 2,450 meters, it is Europe's first remotely operated underwater laboratory.
Physics under the sea
Currently, three junction boxes capable of powering several instruments and retrieving data are at the heart of LSPM. The boxes, each measuring 6 meters long and 2 meters high, are connected to a power system on land via a 42-kilometer-long electro-optical cable. The optical portion of this cable is used to collect data from the junction boxes.