chevron_right

Reply to chat messages, a new Movim feature coming soon!

Timothée Jaussoin · pubsub.movim.eu / Movim · Sunday, 1 November, 2020 - 15:02 edit
A new useful #feature has been merged into Movim today. It will also be part of the upcoming 0.19 #release.
This change relies on the standard XEP-0201: Best Practices for Message Threads and allows you to #reply to a chat message using any XMPP account using Movim.
You could already find such feature on other chat platforms like #Telegram or #WhatsApp, the flow is also quite similar: on supported messages, click on the reply button and a little preview will appear next to the chat box input, fill in your message, publish, et voilà !
You can also navigate to the original message by clicking on the little preview (if this message is currently shown in the conversation).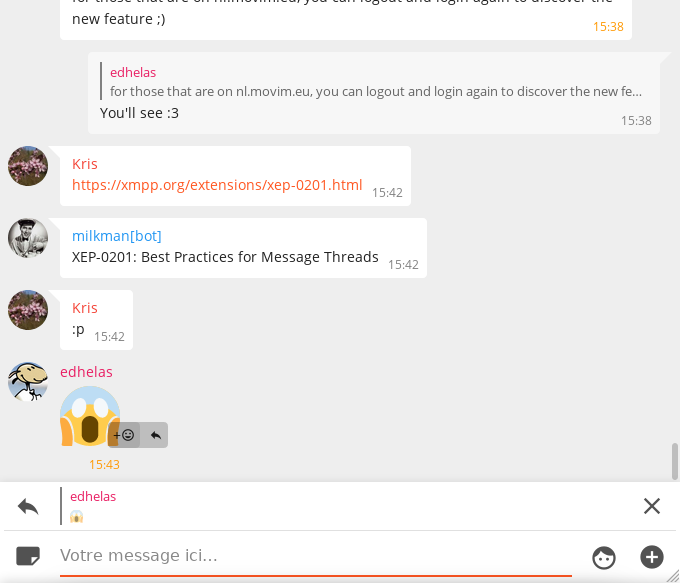 Enjoy :)