chevron_right

Passenger seat belt warnings should be mandatory, say feds

news.movim.eu / ArsTechnica · Tuesday, 22 August - 16:46 · 1 minute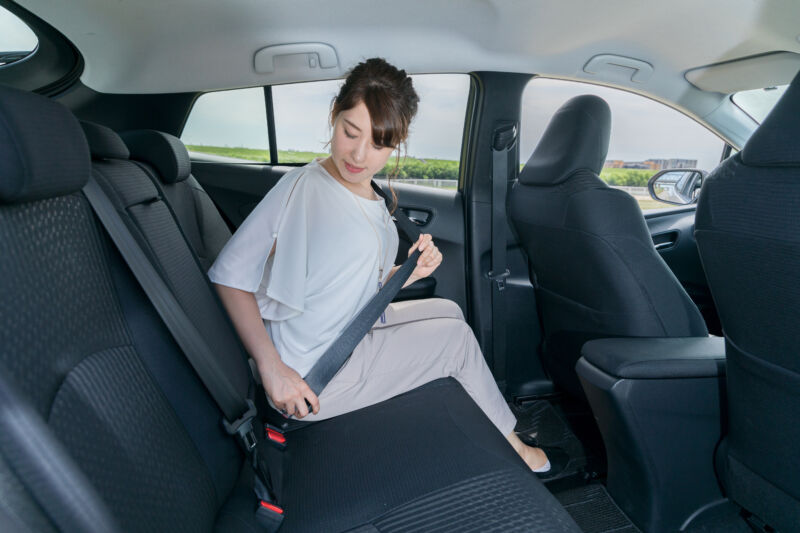 Not all vehicle occupants are protected equally when it comes to car crashes. Until 2017, cars weren't even routinely crash-tested on the passenger side , just the driver's. There's still other low-hanging fruit, too; thousands of rear-seat passengers die in cars each year in the United States because they're not wearing seat belts, despite decades of evidence on the effectiveness of buckling up. The National Highway Traffic Safety Administration has now had enough and has proposed a new rule that would mean new cars, trucks, and even some buses would need to have seat belt warning alerts for all occupants, not just the driver.
Seat belts have been mandatory equipment for all seats in cars and trucks (but not buses) since 1968, thanks to the US Department of Transport. But the US has lagged behind much of the world when it comes to requiring their use; this is determined at the state level, and it wasn't until 1984 that New York became the first US state to require seat belt use.
Since then , 48 other states, along with the District of Columbia, now require front seat occupants to wear belts—New Hampshire remains unconvinced—but a total of 10 states don't require rear passengers to wear seat belts by law.