chevron_right

Roblox facilitates "illegal gambling" for minors, according to new lawsuit

news.movim.eu / ArsTechnica · Monday, 21 August - 12:41 · 1 minute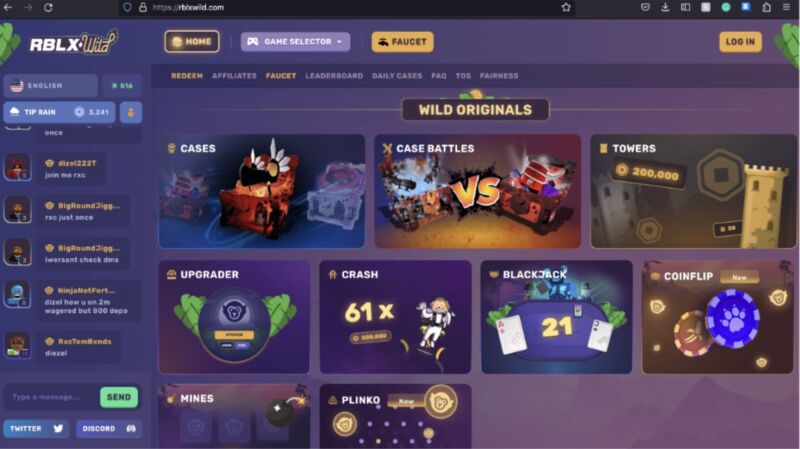 A new proposed class-action lawsuit (as noticed by Bloomberg Law ) accuses user-generated "metaverse" company Roblox of profiting from and helping to power third-party websites that use the platform's Robux currency for unregulated gambling activities. In doing so, the lawsuit says Roblox is effectively "work[ing] with and facilitat[ing] the Gambling Website Defendants... to offer illegal gambling opportunities to minor users."
The three gambling website companies named in the lawsuit—Satozuki, Studs Entertainment, and RBLXWild Entertainment—allow users to connect a Roblox account and convert an existing balance of Robux virtual currency into credits on the gambling site. Those credits act like virtual casino chips that can be used for simple wagers on those sites, ranging from Blackjack to "coin flip" games.
If a player wins, they can transfer their winnings back to the Roblox platform in the form of Robux. The gambling sites use fake purchases of worthless "dummy items" to facilitate these Robux transfers, according to the lawsuit, and Roblox takes a 30 percent transaction fee both when players "cash in" and "cash out" from the gambling sites. If the player loses, the transferred Robux are retained by the gambling website through a "stock" account on the Roblox platform.