chevron_right

Ford's recall of Mustang Mach-Es in 2022 is under investigation by feds

news.movim.eu / ArsTechnica · Monday, 21 August - 15:34 · 1 minute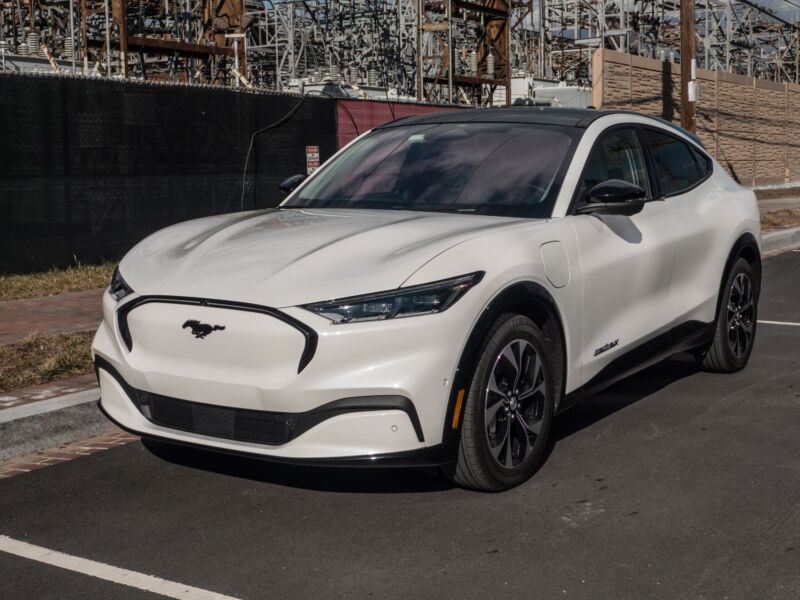 Last year, Ford issued a recall for almost 49,000 Mustang Mach-E crossovers due to a problem with the electric vehicles' high-voltage battery contactors. The automaker's fix was a software update to two control modules on the Mach-E, but on Monday Reuters reported that the National Highway Traffic Safety Administration's Office of Defects Investigation has opened a recall query to see if Ford's software recall actually did the job.
On June 21, 2022, Ford issued a recall for 48,924 Mustang Mach-Es, also instructing dealerships to stop delivering the EVs to customers until the software fix was ready. The problem was battery contactors that could overheat during DC fast charging or with repeated use of full throttle; that overheating could lead to either arcing or the contact surfaces deforming, which in turn could lead to a complete loss of power while driving.
According to the recall safety notice , Ford had 286 warranty claims for open or welded contactors between July 2021 and May 2022. Ford's fix was a software update to the secondary on-board diagnostic control module and the battery energy control module.