chevron_right

Samsung heir pardoned due to South Korean economic needs

news.movim.eu / ArsTechnica · Friday, 12 August, 2022 - 15:45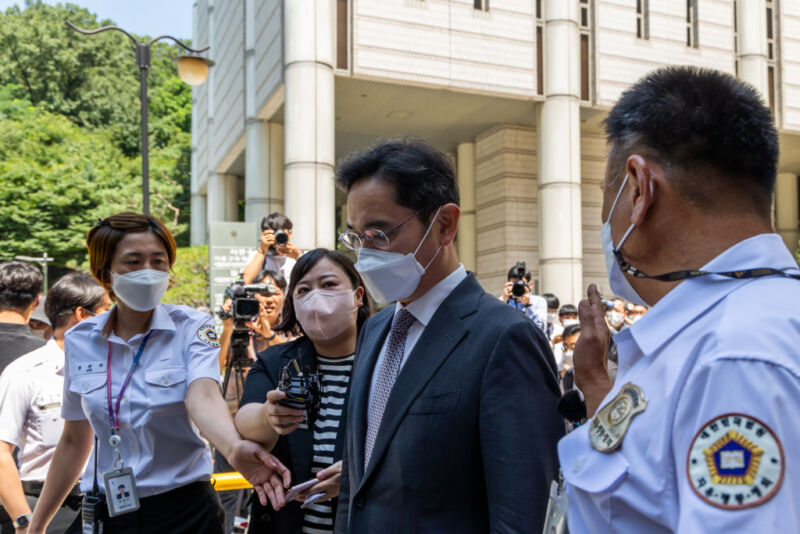 Samsung Electronics Vice-Chair Jay Y. Lee received a presidential pardon Friday for his role in a 2016 political scandal, a move the South Korean government says is necessary so the country's largest chaebol can help steady the national economy.
"In a bid to overcome the economic crisis by vitalizing the economy, Samsung Electronics Vice Chairman Lee Jae-yong… will be reinstated," the Korean government stated in a joint press release from its ministries, according to Bloomberg News .
Lee, 54, known as Lee Jae-yong in Korea, was arrested in February 2017 on charges that he was complicit in Samsung paying millions in bribes to various organizations tied to a presidential advisor in order to win favor for an $8 billion merger of two Samsung Group units. In August 2017, Lee was convicted of perjury, embezzlement, hiding assets outside the country, and being one of five Samsung executives who paid $6.4 million in bribes to ex-South Korean President Park Geun-hye.