chevron_right

Meta's flailing Portal repurposed as a wireless portable monitor

news.movim.eu / ArsTechnica · Thursday, 11 August, 2022 - 16:24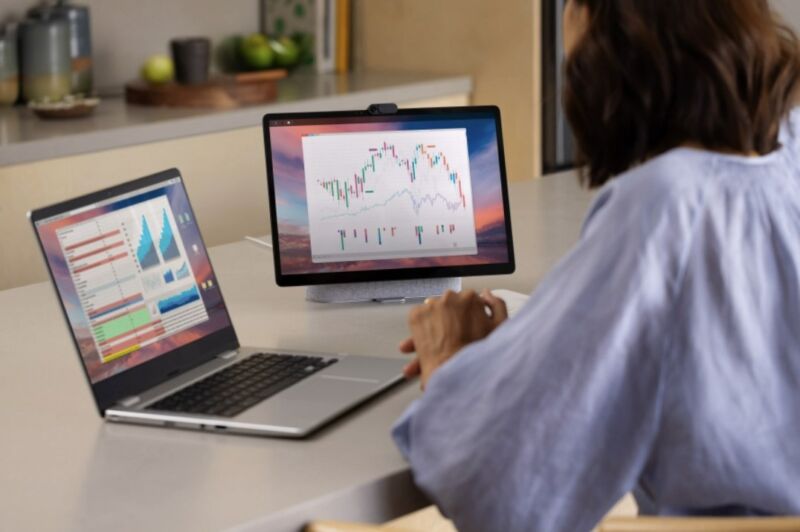 Meta's Portal displays have always felt pretty niche. The 10- to 14-inch screens were heavily marketed as video-calling devices for apps like Facebook Messenger and Zoom. Even with the addition of music apps like Spotify and productivity apps like Microsoft Teams and a calendar, the products struggled to become something that felt necessary in tech-gadget-filled homes.
Rumor has it that Meta is pivoting the Portal from consumers to businesses, but first, the product is getting at least one more chance to prove it can add value to people's homes. On Wednesday, Meta announced that the Portal Plus Gen 2 and Portal Go now support Duet Display, an app that can turn a display into a secondary monitor for Macs and PCs.
The Portal Plus is the same size as some of the best portable monitors , so it makes sense to repurpose it for that function. Because it's built for video image quality, it has a decent resolution for a portable display—2160×1440.