chevron_right

The chip shortage is driving up tech prices–starting with TVs

news.movim.eu / ArsTechnica · Saturday, 15 May, 2021 - 11:15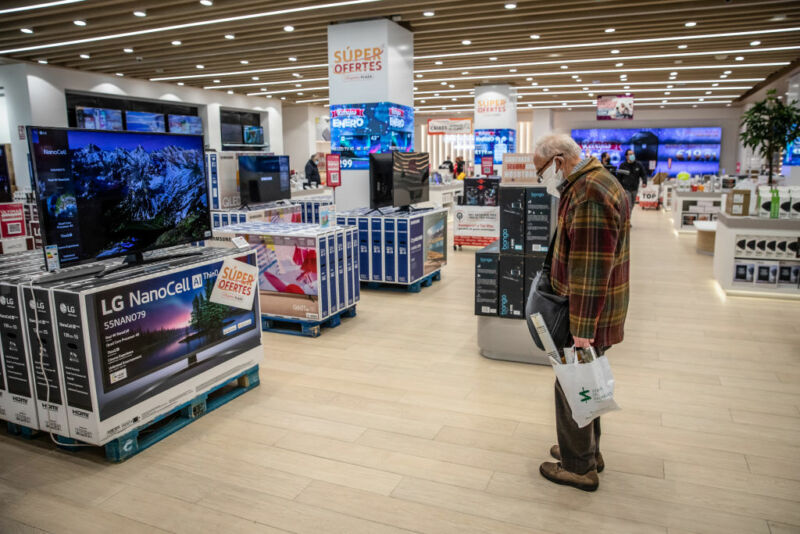 Televisions, laptops, and tablets have been in high demand during the Covid-19 pandemic , as people worked and learned via Zoom , socialized over Skype, and binged on Netflix to alleviate the lockdown blues. But all that extra screen time also helped set in motion a semiconductor supply crunch that is causing prices for some gadgets to spike—starting with TVs.
In recent months, the price of larger TV models has shot up around 30 percent compared to last summer, according to market research company NPD . The jump is a direct result of the current chip crisis, and underscores that a fix is more complicated than simply ramping up production. It may also be only a matter of time before other gadgets that use the same circuitry—laptops, tablets, and VR headsets among them—experience similar sticker shock.
Some manufacturers have already flagged potential price rises. Asus, a Taiwanese computer maker, said during a quarterly earnings call in March that a shortage of components would mean "price hikes further upstream," which would likely affect consumers.