chevron_right

Amazon begins large-scale rollout of palm print-based payments

news.movim.eu / ArsTechnica · Wednesday, 10 August, 2022 - 20:14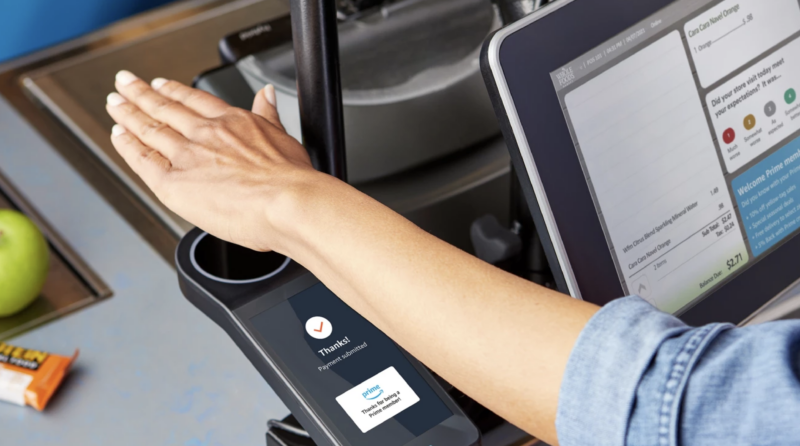 Amazon will expand its Amazon One palm print checkout system to dozens of Whole Foods locations, marking the most significant expansion of the technology that was introduced in 2020.
Amazon One allows customers to speedily check out at retail locations using only their palm prints after storing a scan of their hand via an interface at Amazon's kiosks. The palm print data is encrypted and stored on Amazon's servers. And before you worry too much about COVID-19 transmission or future pandemics, Amazon One works when you hover your palm over the scanner—unlike some handprint tech.
Amazon initially added the technology in its Amazon Go stores and the now-shuttered Amazon Books retail locations. It then made its way to several Whole Foods locations in the Seattle area. (Amazon has owned the Whole Foods grocery chain since 2017.)