chevron_right

Xbox's new "8 strikes" mod rollout judges hate speech 3x worse than cheating

news.movim.eu / ArsTechnica · Wednesday, 16 August - 14:35 · 1 minute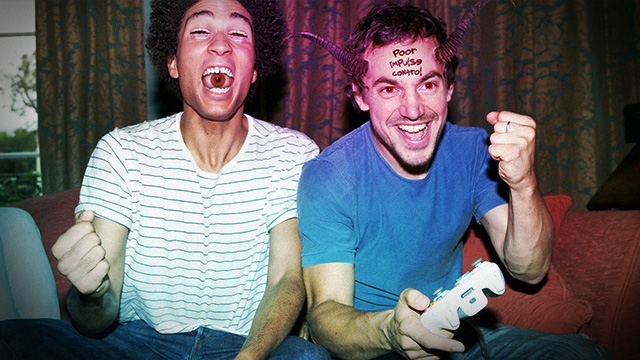 This week, Microsoft is rolling out a newly standardized strike-based system laying out tiered enforcement plans for violations of the existing Xbox Community Standards . The intent, Microsoft says, is to give players "clarity into how their behavior impacts their experience." But the system's time-based "eight strikes and you're out" system and the relative severity of certain sample infractions are already drawing perplexed comments from some corners.
As outlined in a Tuesday post on Xbox Wire , the new strike enforcement program will impose more stringent penalties for successive infractions, a system Microsoft says is modeled after "demerit strikes used in driver's license systems in many countries." Successive strikes will lead to suspensions from Xbox Live for one day to a maximum of 365 days, according to the following scale:
1 strike: 1-day suspension
2 strikes: 1-day suspension
3 strikes: 3-day suspension
4 strikes: 7-day suspension
5 strikes: 14-day suspension
6 strikes: 21-day suspension
7 strikes: 60-day suspension
8 strikes: 365-day suspension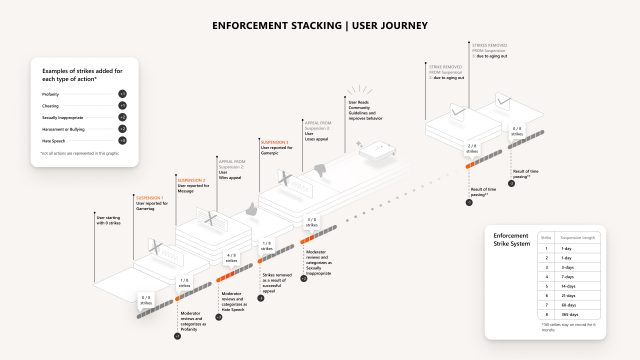 Not all potential infractions are treated equally under this rubric, though; Microsoft notes that the number of strikes per enforcement action can "range in severity based on inappropriate activity" and are "based on the severity of [the user's] actions." While Microsoft hasn't published a complete list of how many strikes are associated with each different type of infraction, a sample "User Journey" graphic in the blog post includes a list of the following "examples of strikes added for each type of action."