chevron_right

Hobbyist builds ChatGPT client for MS-DOS

news.movim.eu / ArsTechnica · Monday, 27 March, 2023 - 19:23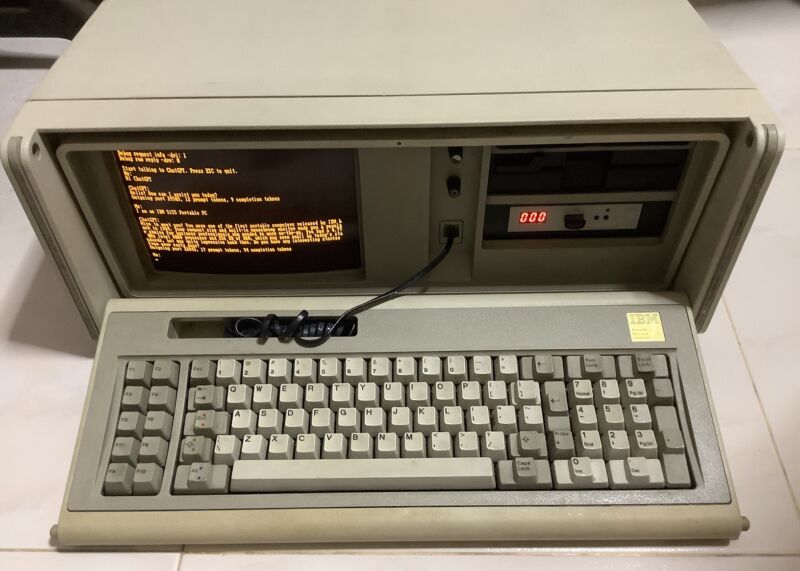 On Sunday, Singapore-based retrocomputing enthusiast Yeo Kheng Meng released a ChatGPT client for MS-DOS that can run on a 4.77 MHz IBM PC from 1981, providing a unique way to converse with the popular OpenAI language model.
Vintage computer development projects come naturally to Yeo, who created a Slack client for Windows 3.1 in 2019. "I thought to try something different this time and develop for an even older platform as a challenge," he writes on his blog. In this case, he turned his attention to MS-DOS , a text-only operating system first released in 1981, and ChatGPT , an AI-powered large language model (LLM) released by OpenAI in November.
As a conversational AI model, ChatGPT draws on knowledge scraped from the Internet to answer questions and generate text. Thanks to an API that launched his month , anyone with the programming chops can interface ChatGPT with their own custom application.