chevron_right

YouTuber who crashed plane admits he did it for money and views

news.movim.eu / ArsTechnica · Friday, 12 May, 2023 - 19:39 · 1 minute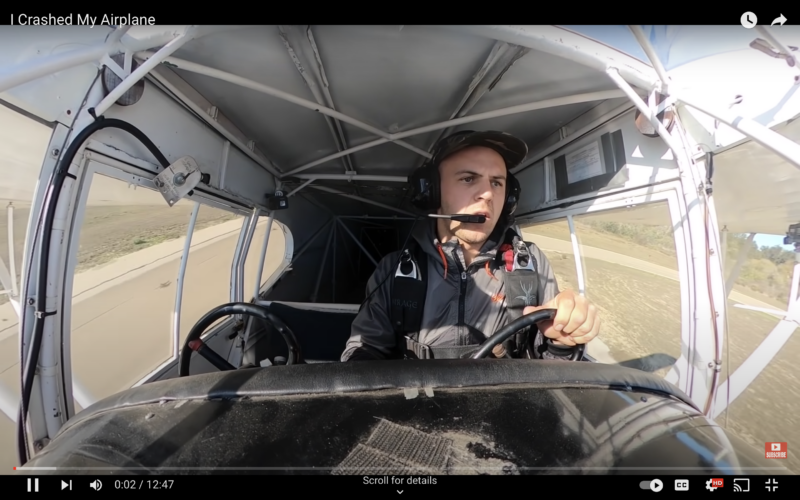 A YouTuber who deliberately crashed a plane to "gain notoriety and make money" has agreed to plead guilty to obstructing a federal investigation, the United States Department of Justice (DOJ) announced yesterday. In his plea agreement, California pilot Trevor Jacob admitted to "deliberately destroying" the plane wreckage and repeatedly lying to officials.
The crimes of destruction and concealment with intent to impede a federal investigation carry a maximum sentence of 20 years imprisonment and a potential fine of up to $250,000. The Los Angeles district court may impose a lesser sentence due to the plea deal, though.
Jacob is scheduled to appear in court in the coming weeks, the DOJ reported. A DOJ public information officer, Ciaran McEvoy, told Ars that Jacob has not yet pleaded guilty. After an initial court appearance—essentially a bond hearing—a change of plea hearing will be scheduled. If Jacob pleads guilty at that hearing, a federal judge will schedule a sentencing hearing several months later. From there, Jacob would meet with the US Probation Office, which will draft a confidential pre-sentencing report recommending the sentence that the office thinks he deserves. Jacob and the prosecutors can either agree or disagree with that sentencing report, and then, ultimately, a judge will determine what sentence is imposed.