chevron_right

China has successfully landed on Mars [Updated]

news.movim.eu / ArsTechnica · Saturday, 15 May, 2021 - 01:00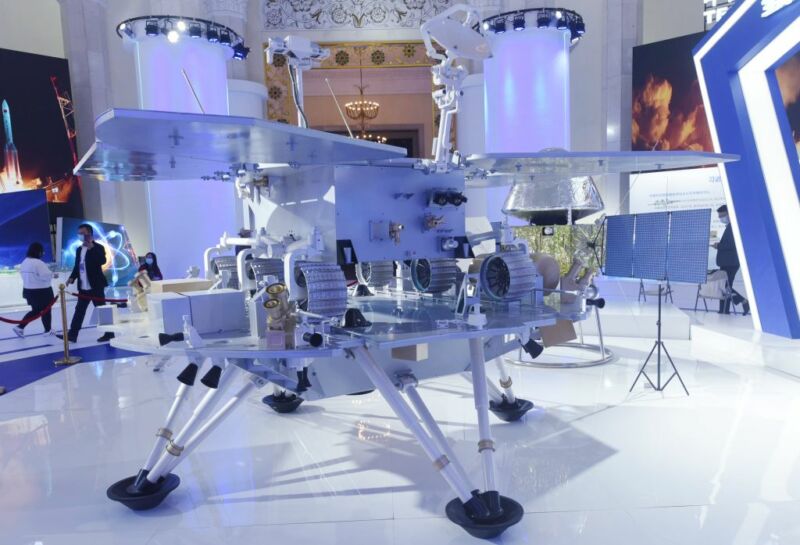 10pm ET Friday Update : In what can aptly be described as a tremendous success, China has become only the second nation to soft land a spacecraft on the surface of Mars.
#BREAKING China's Tianwen-1 probe lands on #Mars pic.twitter.com/gtzFwlpgot

— CGTN (@CGTNOfficial) May 15, 2021
Chinese media report that the Zhurong rover is expected to roll off the lander within the next three Martian days to begin its exploration of the red planet.
Original post : As early as Friday evening in the United States, China will attempt to set its Tianwen-1 lander down on the surface of Mars. After weeks of speculation, the China National Space Administration confirmed that the country will seek to land the mission, including its "Zhurong" rover, sometime between 23:00 UTC on Friday, May 14 and May 19.