chevron_right

Beethoven's genome, sequenced for first time, yields clues on cause of death

news.movim.eu / ArsTechnica · Wednesday, 22 March, 2023 - 16:35 · 1 minute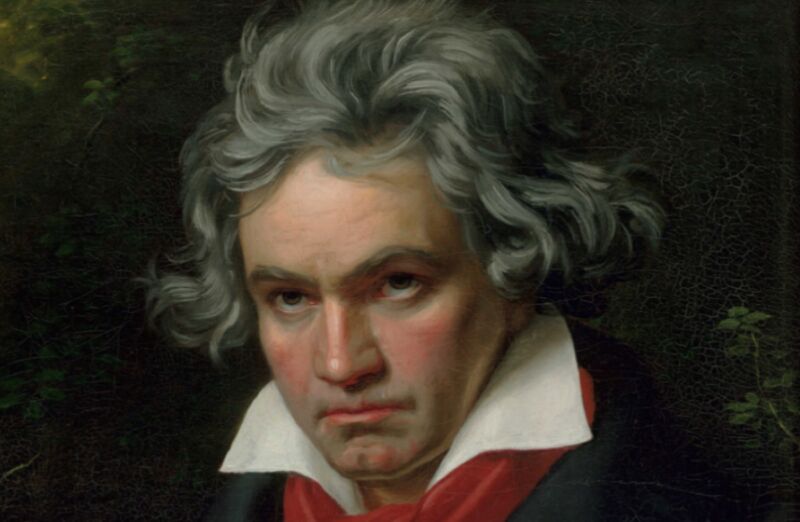 Ludwig van Beethoven is one of the greatest composers of all time, but he was plagued throughout his life by myriad health problems, most notably going mostly deaf by 1818. These issues certainly affected his career and emotional state, so much so that Beethoven requested— via a letter addressed to his brothers—that his favorite physician examine his body after his death to determine the cause of all his suffering.
Nearly two centuries after the composer's demise, scientists say they have sequenced his genome based on preserved locks of hair. While the analysis of that genome failed to pinpoint a definitive cause of Beethoven's hearing loss or chronic digestive problems, he did have numerous risk factors for liver disease and was infected with hepatitis B, according to a new paper published in the journal Current Biology. The researchers also found genetic evidence that somewhere in the Beethoven paternal line, an ancestor had an extramarital affair.
"We cannot say definitely what killed Beethoven, but we can now at least confirm the presence of significant heritable risk and an infection with hepatitis B virus," said co-author Johannes Krause , an expert in ancient DNA at the Max Planck Institute of Evolutionary Anthropology. "We can also eliminate several other less plausible genetic causes." The fully sequenced genome will be made publicly available so other researchers can have access to conduct future studies.